RenderMergeIdenticalMaterials
The RenderMergeIdenticalMaterials command finds materials with the same settings in the model, keeps one of them, and deletes the rest. Material assignments will update accordingly.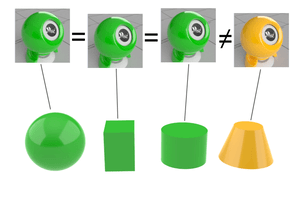 Command-line options
SameNameOnly (Yes/No)
Set yes to only merge identical materials with the same name.
See also

Open or close the Materials panel.

Delete unused block definitions, groups, layers, hatch patterns, linetypes, annotation styles, and materials.
Rhinoceros 7 © 2010-2023 Robert McNeel & Associates. 03-May-2023