Shaded display mode
The Shaded display mode sets the viewport to opaque shaded mode.
Shaded modes use a mesh to shade surfaces using the layer colors.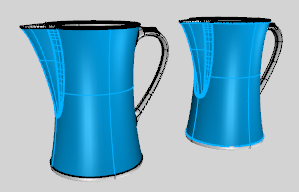 Backface settings
Changes the color of the backface (the side opposite of the surface normal).
Use front face settings
No color change.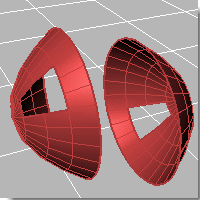 Cull backfaces
Surfaces viewed from the back will be transparent.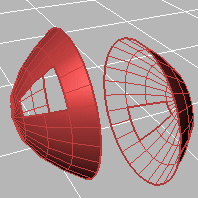 Use object's color
Surfaces viewed from the back use the color specified in the object's Properties.
Single color for all backfaces
All backfaces display a specified color regardless of the object color.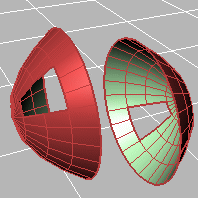 Single backface color
Rendering material
Shades using rendering material.
Custom material for all backfaces
Click Customize to specify the custom material.
Customize
Opens the Custom Object Attributes Settings dialog box.
See also
---