ModelBasepoint
The ModelBasepoint command sets a base point in a model that is used for importing or inserting the model into another.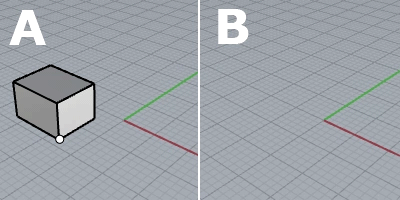 Notes:
The model base point in any model is world 0,0,0 by default.
The model base point has no effect in the current model. It is a reference point only used when the model is imported or inserted into another Rhino model.
The Export and ExportWithOrigin commands use the current model as a template to export objects. The model base point can be seen as a document setting that will be exported just like Model Units and Grid settings.
See also
Rhinoceros 7 © 2010-2023 Robert McNeel & Associates. 03-May-2023