ExtendSrf
The ExtendSrf command moves a surface edge to lengthen a surface.
If the surface edges is trimmed, a preview of the extension displays.
Steps
a trimmed or untrimmed surface edge.
If an untrimmed edge or an isocurve trimmed edge is picked, the extending path displays from the picking point.

.


Your browser does not support the video tag.
Command-line options

Type

Smooth

Extends the surface smoothly curving from the edge.

Line

Extends the surface in a straight line from the edge.

SetBasePoint

Specify a location that serves as the first point when picking two points that set the extension distance.

Merge

Yes

The extension will be merged with the original surface.

No

The extension will be created as a separate surface.
Note
You can pick on an edge and drag it in or out to where you want the edge.
You can also type negative number for the distance to "shrink" the surface.
The distance is on the surface.
Examples of extending surfaces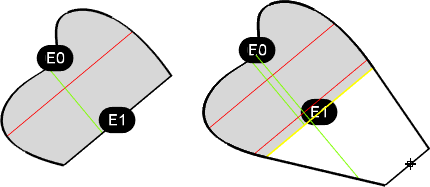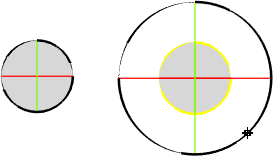 See also
Rhinoceros 6 © 2010-2020 Robert McNeel & Associates. 11-Nov-2020