Pyramid

Where can I find this command?
The Pyramid command draws a pyramid.
Steps
| | | |
| --- | --- | --- |
| | 1. | Draw the base polygon. |
Note: See the Polygon command for option descriptions.
2.

the end of the pyramid (apex), or type a value to set the height.

Your browser does not support the video tag.
Options
Direction constraint options
Direction constraints restrict the direction of the circle.
None
The center can be anywhere in 3-D space.
The second point can be placed anywhere using elevator mode, object snaps or other modeling aids.
Vertical
Draws an object perpendicular to the construction plane.
the center and a radius or diameter.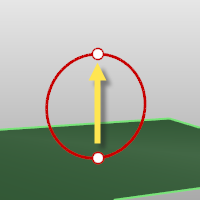 AroundCurve
Draws a circle perpendicular to a curve.
a curve and pick the center of the circle on the curve and a Radius or Diameter.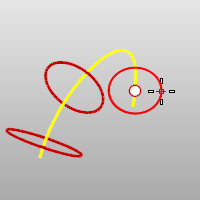 Solid
The Solid option fills the base with a surface to form a closed solid.
See also
---
Rhinoceros 5 © 2010-2015 Robert McNeel & Associates. 17-Sep-2015