SubDLoft

The SubDLoft command creates a SubD object through selected curves that define the shape.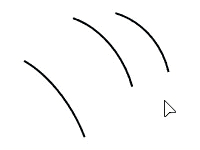 Input
Curve, SubD edge
Adjust edge loop position options (Closed curves only)
Flip
Reverses the curve direction.
Automatic
Attempts to align the edge loop points and directions without intervention.
Natural
Moves the edge loop points to the way they were at the beginning of the command.
SnapToKnots
Yes
The edge loop points are always at the knots. You can only move them among the knots.
No
The edge loop points may leave the knots. You can move them without restriction.
To adjust edge loop points
Select each edge loop point and move it along the curve to line up all edge loop points.

Use the Flip option to make all edge loop point arrows point to the same side.

Your browser does not support the video tag.

Press to continue.
Options
Corners
With open curves as input, creases the vertices at both ends of the first and last shapes.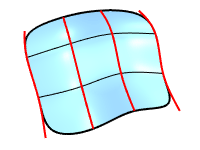 Creases
With kinked curves as input, creases the edges along the kinks.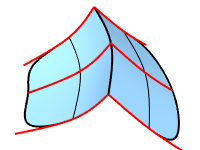 Closed
With three or more curves as input, closes the lofting direction.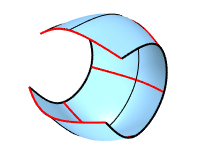 Natural shape segments
The default segment count of the shapes used to create the SubD.
Adjust shape segments
Allows changing the shape segment number of the SubD.
Adjusted shape segments
The segment number along the input curves.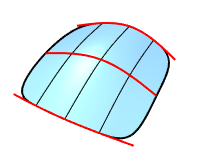 Divisions between shapes
The segment number between adjacent input curves.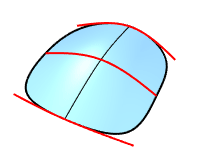 Join
With a SubD edge as the first or last shape, joins the SubD loft to the input SubD.
Join does not support recording History.
Smooth
The SubD loft connects to the input SubD with smooth edges, otherwise with creased edges.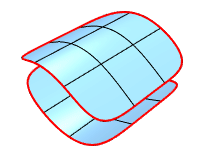 To create a better SubD loft
If all curves are SubD friendly and with the same control point count (left), a simple SubD passing through all curves will be created.

The red curve (right) has a different control point count that adds complexity to the SubD. The SubD will not pass through all input curves.
Hidden options
Chain
Selects connected curve or edge segments as a single curve input. How to...
SubCrv
Selects a part of a curve for the input. How to...
See also
Fit a surface through profile curves that define the surface shape.
Rhinoceros 7 © 2010-2022 Robert McNeel & Associates. 04-Jul-2022