ScaleTextHeight
The ScaleTextHeight command changes the Model space scale value in text properties of the selected text. When several text objects are selected, the relative scale between them can be maintained. The space between the text objects will not be scaled.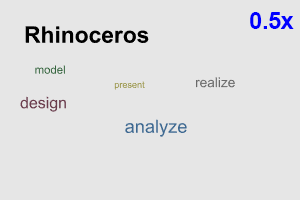 Steps
Select one or more text objects.

Enter a scale factor.
Rhinoceros 7 © 2010-2022 Robert McNeel & Associates. 04-Jul-2022