RefitTrim
The RefitTrim command replaces a trimmed surface edge with an untrimmed edge.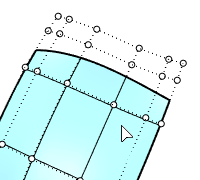 Command-line Options
ExtraKnotsPerSpan
The number of isocurves inserted in each span. Increase the number to make the new untrimmed edge closer to the trim.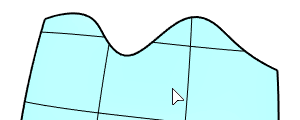 DeleteInput
Deletes (Yes) or keeps (No) the input object.
CurrentLayer
Yes
Creates the result on the current layer.
No
Creates the result on the layer of the input object.
See also
Cut and delete selected portions of an object at the intersection with another object.
Remove trim curves from trimmed surfaces.
Contract the underlying untrimmed surface close to trimming boundaries.
Rhinoceros 7 © 2010-2022 Robert McNeel & Associates. 04-Jul-2022