DragCopy
The DragCopy command creates a copy of the object being dragged at the current cursor location without needing to run the Copy command.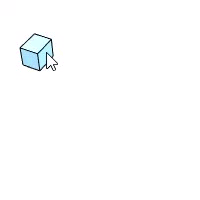 This command only works while dragging objects with or without using Gumball.

You will need to assign this command to a keyboard shortcut to use it.
Steps
Drag an object. (Do not release the mouse button.)

Press the keyboard shortcut that the DragCopy command is assigned to.
See also
Rhinoceros 7 © 2010-2022 Robert McNeel & Associates. 16-Aug-2022